I just read a list of new Google changes and had some thoughts to using these changes in your marketing plans.  Here are some ideas to share with you.  Leave some of your ideas in the comments section as well.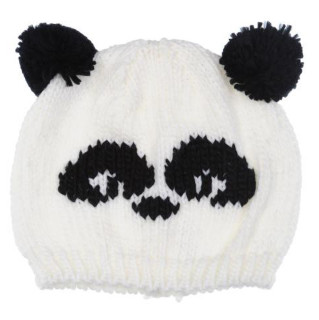 More locally relevant predictions in YouTube.
Google is now going to add a local search element to YouTube videos.  Their example was if someone is searching "lady gaga us" they will show a video of her performing in Times Square – as opposed to someone in India searching "lady gaga" they will show a video of her performing in India.
My marketing idea regarding this change will be for those companies that are marketing locally to enhance their local listings by adding YouTube videos for their company and not only connecting them to their local listing but also making sure that their video is locally optimized by adding the location to their title, description and tags.
I know this idea is a given but for those that have not thought it was so important before, it is now even more so important because your video will now show up depending on the location of the searcher.
More consistent thumbnail sizes on results page.
Google is creating a more consistent size of the thumbnails in their various searches.
My marketing idea regarding this change will be for those of you that use lots of imagery in your business, you may want to use a more consistent image size that will look good in the Google image search that can help you bring traffic to your site from this search.  The more appealing your image is in the Google image search the more likely someone will want to click through to your site.
Expand the size of our images index in Universal Search.
Don't really know what Google means by expand, but I believe it means that they are going to add images from more search topics to the Universal Search.
My marketing idea regarding this is that you really should make sure to use images on your pages and optimize them for search.  Don't discount images in your SEO strategy.
Fresher images.
Another image change.  Seems like image search is the next big thing.  Ok, it was and has past and now video is.  Now, Google seems to be more interested in images.
My marketing idea, keep those fresh images coming.
Improved snippets for video channels.
Yea!  Video isn't being neglected.  It also has a new nice look in the search results.
My marketing idea, keep those videos coming too.
Improvements to ranking for local search results.
Whoa, Hold up, wait a minute!  Google is now using the main search results to determine placement of local search.  This is a big game changer.  I am going to be interested in keeping an eye on how much the main results will affect the local results.
My marketing idea, if this means what I think it means those little local companies that got away with having a great local search ranking without having a website, may not be so lucky anymore.  You will now need a website and have it rank favorably for you to now show up in the local searches.  You had better start working on that website mom and pop.
Two Very Big Changes
Panda update.
Of course, Google didn't go into details.
My marketing idea, my guess is that the changes that they made in the algorithm since the last Panda update is going to reflect in the new Panda reviews.  For those that are not aware, Panda are reviews by actual people based on a standard that Google provided to their reviewers.  Just provide quality content and don't fill your site top heavy with advertisements and you will be fine.
Link evaluation.
Google again doesn't go into too much detail.  They are turning off a "method of link analysis".
My marketing idea, my guess is that since they used backlinks to a site in order to determine that site topic, and used certain parameters to do so, they are now stopping one of those parameters.  The parameters they used were: the topic of the site the link is on, the anchor text of the link, the title tag of the link, and the keywords in the actual link.  These are 5 parameters.  Which ones they are still using, I have no clue.  My advice is just keep providing quality content that people want to link to and share on their social profiles.
So, what do you think of the new changes and how can you use them to better market your business?  Leave a comment below.
Like This Article?
Then Get More Easy-to-Implement Tips in Your Inbox Weekly-ish to Help Increase Your Income While Reducing Your Expenses
Enter your E-mail and Name below, click the button, then check your email on how to get your free gift.
Previous post: Marketing Lessons from "The Joneses" | Next post: Opportunities Are Kicking Me in the Butt